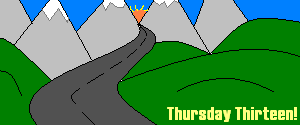 Thanks for indulging me:> I had such fun focusing on the faces of my loved ones I had to use 2 days to get it all out of my system. To me the expression 'the eyes are the window of the soul' is true but even truer 'the eyes are the window of the heart'
I see a girl who loves drama
I see me:>
I see a great mom.
I see wedding sparkle.
I see integrity.
I see a tender, deep thinking heart
I see fun in the sun
I see a sweetie
I see patience w/o end.
I see Intelligence and passion for life
I see tolerating cousins and aunts doing hair and snapping photos
I see talent and drive.
I see spunk.
I see kindness and creativity.
I see big heart and talent.
I see a cute sweetie.
I see a thoughtful sister
I see a Mom amd Grandma being silly
Have you noticed we see what we want to see? But somtimes, at a second glance things are revealed you didn't notice at first. I think we all could stand to take that second look to see and appreciate our loved ones for who they really are. How do people see us? I would like to be seen as joyful and kind.:> How would you like to be seen?.