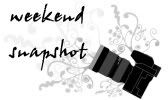 This post, and the previous, cap off my full fun weekend.
I had a bag of speckled bananas sooo... I found a new recipe to try w/ yogurt. It was good timing since this is Z's b-day week, he loves banana bread, he will have to have these for BK each AM. Do you think they won't be a favorite after this
abudance?
Banana Bread
1 1/4 c. sugar
1/4 c. butter
3 egg whites
1 1/4 c. ripe bananas, mashed
3/4 c. plain or vanilla yogurt
1 t. vanilla
2 3/4 c. flour
1 1/4 t. baking soda
1 t. salt
1 t. cinnamon
3/4 c. chopped nuts
Heat oven to 350 degrees. Mix sugar and butter. Stir in egg whites until well blended. Add bananas, yogurt, and vanilla. Beat till smooth. Mix in remaining ingredients except nuts just until moistened. Stir in nuts. Pour into two 8" pans, greased. Bake 48 minutes. Cool five minutes and cool completely before slicing.
I love this recipe. Of course you could leave out the nuts if desired. I always use three bananas, regardless of the cup-age of it (it comes really close); it just makes it easier. I also cook them in four smaller loaf pans and it takes me a little longer than the 48 minutes, more like 53 or so. I almost love this more the next day, cooled in the fridge. YUM.
I got this recipe from
the FOODEE's BLOG
The above comments are hers here are mine: I sprinkled nuts on top of some before baking for the nutty look, I used peach yogurt because that is what I had and I used whole eggs because I was being lazy, I find quick breads tobe very forgiving of variations.:> Since I used this awesome mini loaf pan I was able to bake them in 20 minutes and have plenty to freeze. B let me know if you would like one?