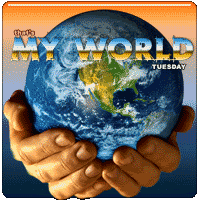 I actually can say I love living in Ft Worth Texas! Before 15 years ago ? Not so much.I have lived here 25 years so it took me 10 years but I am sold and staying put:).We have beautiful scenery but the people in Texas are what make it a wonderful place to live.
I have never been anywhere that the people are so friendly and kind it is also contagious.
Hearing the endearments: sweetie,honey and Bless your heart used to be so foreign to me. Now it is part of
my
everyday language. If Ya'll are looking for a great place to live ...
We have lots of these
and these
But we also have friendly big businesses w/ no state tax
and many lovely cultural events
Come on down.
!
our state flower the blue bonnet
Go visit more of the world at
http://showyourworld.blogspot.com/
#17 Bloom where you are planted